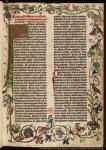 Poised to begin the second decade of the third millennium, this aura reader would like to share her perspective on what to expect.
Where exactly am I coming from? Usually my work involves Deeper Perception in the here-and-now, reading what is. Although I don't generally make predictions, I can draw conclusions, based on what I've noticed in my life and with clients worldwide.
One cause for change in quality of life is that the vibrations of this planet keep moving higher, and the pace is accelerating.
Related to that, here are 7 Major Trends, as I see them coming. CONTINUE READING →