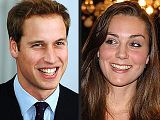 How irresistible! Also, what a relief! Because this morning I started the day by doing a face reading about compatibility for Prince William and Kate Middleton!
One of my favorite ways to use the system of Face Reading Secrets(R) is to compare and contrast a couple. Not for predicting the couple's future, no, no! This I'd call a "psychic reading," in contrast to "deeper perception of people using skills of energetic literacy."
The purpose of any skill of energetic literacy is to see more deeply into present reality, just to understand better the who-you-be of each partner. How are they similar? How different?
That's what compatibility means to me, incidentally, not "Yes or no?" Isn't that the kind of face reading YOU would prefer to receive? CONTINUE READING →