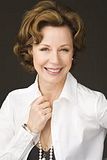 How could I pass up the opportunity to read the interior of this interior designer? GRACE W. did such a beautiful job when she requested this research with energetic literacy.
Having won a prize in our most recent contest about true tales of cutting cords of attachment, Blog-Buddy GRACE didn't only supply photo links but explained her choice in the italicized words that follow. (Some of the super pictures that GRACE supplied are sprinkled in, showing samples of Barbara Barry's design work.)
Energetic literacy to speed our path toward Enlightenment
One aspect I've enjoyed about our Enlightenment Life List people is not only the new understanding of Enlightenment that I've developed, but seeing that there are Enlightened folks in the arts, business, philanthropy and even the soon-to-be-revealed politician.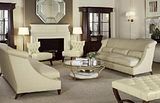 I particularly enjoy seeing how these people go about sharing their talents in the world and seeing the spiritual connection that they have and that they don't, to my knowledge, speak about directly in public.
I've realized that one reason of many that I was so delighted by the documentary I mentioned about Bill Cunningham in the Enlightenment thread is that he has carved out such a fascinating, joyful, productive,and creative life while maintaining a sense of integrity. In places where that can be particularly challenging (as he states in the film) – in New York, and I'd add, in the world of fashion.
I was inspired to "meet" someone who keeps the focus on his passion for seeking beauty, for celebrating it and for not being swept up in all the meanness and nonsense that are part of that world. CONTINUE READING →