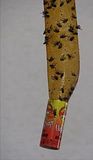 So much for my orderly plans for the flow of posts at this blog! Soon we will get to Tenderness Part 3, as well as a couple of guest posts I'm waiting to put in, etc. Quite a long list!
Meanwhile, VALERIE asked a great question today. As long as I'm answering, this deserves its own post. So here we go.
She asked, at Comment 79, in our thread about how to stop smoking marijuana:
"I'm curious about what happens to a person energetically when he or she ingests alcohol."
Energy effects of alcohol regarding safety
Great question! Let's consider one energy problem at a time.
Many potheads, or first-time weed smokers, are told, "Marijuana is much safer than alcohol."
It's common knowledge that research has shown brain cell damage from alcohol. On the level of deeper perception, there is a great deal of STUFF that goes into a person's aura as well. CONTINUE READING →