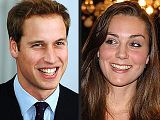 Remember THE WEDDING, and many energetic literacy posts about Prince William and then Kate Middleton? Face reading has been a lively topic here lately. Recently I found a morsel of physiognomy fun.
Paul Coyte interviewed me for a face reading of the royal couple, airing over Capitol Gold radio in England on that wedding day. Gracious as always, Paul allowed me to make a recording of our entire conversation.
Here is a link. It will take a few seconds to download but then will work for you just fine: Paul Coyte interviews Rose Rosetree
Also fun about this little recording is that you get to hear the little chat-up before the official interview. Kind of eavesdropping behind the scenes….
Just in case you ever wondered how wacky those conversations might be, right before a broadcasting pro like Paul Coyte goes on the air. Enjoy, everyone.