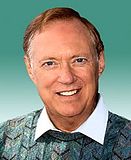 Golly, some of my most popular blog posts here are starting to look like archeological digs. The topmost civilization goes on top. Today, March 5, 2014, a smart and respectful question came in from TERESA, a newbie to this blog. She asked — very politely — what gave me the right to write critical-sounding posts about Energetic Ponzi Schemes.
This was a real head-slapper moment for me. Perhaps I had not explained this before. But this blog is not like one of my books, where I edit again and again and again to explain things in a systematic manner.
Hence today's archeological new start of this popular post. You might want to scroll down immediately to TERESA's Comment 73, then read all the way down through Comment 83. I dropped everything to respond to her request for information. You can also learn more about this topic through the search box at this blog, just by typing in "Energetic Ponzi Scheme." Of course, if you have questions, just ask.
Now for the original start of this article on Energetic Ponzi Schemes!
Have you read any of the free channeled posts by Kryon? Have you observed them getting a little more far out over the years?
Years ago, I read some Kryon channelings at the suggestion of a friend, JOE. They impressed me as insightful, even fascinating. Then months ago, JOE emailed me a link to more current channelings. We agreed that Kryon seemed to have fallen off the deep end.
Would have been end of story except for an experience that came up later, while helping a client.
Some of you Blog-Buddies are already familiar with Energetic Ponzi Schemes. (Sometimes known as "Energy Ponzi Schemes" or "Astral-Level Ponzi Schemes") Recently, doing a session with GLADYS, I discovered a new variation. An upgrade (or downgrade), if you will. The purpose of today's post is to alert you.
Mostly New Age is beautiful. But sometimes ugly things happen within the huge mind-body-spirit community. This is one of the ugliest things I have encountered in 42 years of service within New Age.
Several days ago, I noted here at the blog that I was preparing this post. Blog-Buddy COLLEEN protested,
"I know of Lee Carroll, he is a very nice man and Kryon is a high frequency angelic energy."
(You can read the rest of COLLEEN's Comment #100 at Astral Level Ponzi Schemes, Healers, and Aura Reading or Empath Merge.)
Let's be clear. Energetic literacy is not about whether or not somebody is a nice man. It is not about my personal assessment of the content of somebody's work.
Energetic literacy informs you directly about the aura-level who-you-be and the what is happening with energy flows within and between people.
The rest of today's post is an excerpt from a session with GLADYS. Decide for yourself about the "nice."
Background on Channeler Lee Carroll's new arrangement with Kryon
GLADYS explained to me that Lee Carroll describes his new, special, arrangement with Kryon, the entity Carroll channels as a "Meld." Kryon takes pains to insist it is not a "takeover."
GLADYS was fresh from a Kryon Convention. I was concerned about her because we have done many sessions befrore ( ) but this was the first time she had a spiritual addiction. We did one session to help her get back to normal, which she did. The following transcript comes from our follow-up session of Energy Spirituality.
In this case, I was able to cut her cord of attachment to Lee Carroll. Because Lee's arrangement with Kryon had changed, and his aura had changed as well, quite a complicated cord of attachment developed.
Usually a channeler works occasionally with an entity, maintaining a personal identity. A very extreme version is for the channeler to become completely merged with the entity, which might be called an "Un-hostile takeover" or "Being possessed." Or, in this case, "Not a takeover."
"Meld" is a pretty name for it. In this particular case, working to help GLADYS, I discovered a more advanced version of Energetic Ponzi Scheme than I had noticed with previous clients. Not surprising, really. Because John of God and Braco, and others to whom I cut cords of attachment, were not taken over by an entity in this way.
And one thing you have to say for Kryon (or whoever calls himself "Kryon" these days) is that this is one very enterprising entity.
When a cord of attachment has a "prong"
Blog-Buddies, you may know that the instructions in "Cut Cords of Attachment" are meant for self-healing or, when you have had a lot of practice, facilitating healing for others who are friends and family members.
More training is needed to hold yourself out as a professional healer, which is why I offer a Mentoring Program in Energy Spirituality. One of my required courses, Cut Cords of Attachment Level II, is coming up July 28 and 29. There I will be covering prongs and other important problems that can come up when cord-cutting as a professional at Energy Spirituality.
As clients, some of you have had sessions where I facilitated moving out a cord of attachment and there was a prong.
Mostly I won't go into a lot of technical detail about this, but when you read about that extra part of the cord of attachment, know that sometimes prongs happen. It still counts as one cord of attachment, prong and all.
Basically, a trauma can shift the structure of a cord so that a prong breaks off and reinserts into the person.
Like a cord of attachment itself, prongs does not happen as a form of psychic attack, psychic vampire, energy vampire, and other wildly overblown popular fears of toxic personalities.
Prongs simply occur as a mechanical problem, much as some trauma to a hair shaft on your very own head might cause a split end.
More context for understanding Kryon's Meld with Lee Carroll
There is the human realm where you and I live, Blog-Buddies. There are two other worlds with different types of beings.
In the Divine World, there is God without a body, the impersonal aspect of God. There are also Ascended Masters like Babaji and Archangels like Archangel Gabriel.
And then there's a very big realm in between human and Divine, which is the Astral World.
The Astral World contains many, many lokas or realms or heavens within it, including beings at different levels.
Kryon is an example of an astral being. What a trance channeler does is agree to be a mouthpiece for an astral being.
And sometimes as astral being, like Lazarus or Abraham, becomes very close to the channeler. In my book "Magnetize Money with Energetic Literacy," I go into the mess of Esther Hicks' aura as a channeler, who is pretty  darned close to Abraham.
But she has not been as entirely taken over by the entity she services, as Lee now is completely, completely taken over by Kryon. IMHO this term "Meld" really is a sanitized term for what, in other language- not perfect either, to my finicky standards- would be called "being completely possessed by an entity."
Lee Carroll, that nice man, is deeply committed to this work. He is also involved in an Energetic Ponzi Scheme.
The Usual Energetic Ponzi Scheme
In my experience, an Energetic Ponzi Scheme is set in motion when a human being works with entities to create healing.
Yes, the entities do some healing or helping in order to create results for people. JOE, for instance.
Everybody who gets the results has a cord of attachment to the healer, of course. John of God or Braco, for instance.
What's unusual with this type of setup is that the astral entities in the Energetic Ponzi Scheme go back and forth within that cord of attachment. Gaining access in this way, if JOE goes on to do healing, because John of God has initiated him as a healer, than JOE's clients will have cords of attachment to him. And through those cords of attachment, those entities can travel.
So it's like a multi-level marketing scheme or a Ponzi scheme.
The new version with Kryon is a different variation that is fascinating. GLADYS did learn a so-called "Lemurian" technique at the Convention, and if she had gone on to heal someone, the entities in this Energetic Ponzi Scheme would have gone to that person.
Without your knowledge or consent, obviously.
The original portion of Gladys' cord of attachment to Lee Carroll
The main part of the cord was established the first time GLADYS listened to a  Kryon channeling by Lee Carroll, over the Internet. 
Of course, you don't need to be present even that much to have a cord of attachment, you just need to be interested in the cordee. Simultaneously you get a spiritual tie, which carries a complete record of every beautiful, sweet thing about an interaction.
Okay, here are the Cord Items, now gone forever as a result of this cord-cutting.
From GLADYS:
1. Feeling sad.
2. Feeling lonely. Feeling socially isolated from other people in the world.
3. Yearning to understand more spiritually.
Continuing with Cord Items from Lee, encoding in his consciousness at the time of recording the channeling:
4. I and Kryon have the answers.
5. We can help you feel important.
6. We can help you feel secure.
7. We can help you be part of a group of people like you, who seek wisdom and right living.
Now more Cord Items from GLADYS.
8. A hopeful feeling as she is listening.
9. Feeling like she is coming home to find some inspiring family.
10. Having this belonging helps me to better handle my human living situation.
Cord Items from the Prong
The prong was allso part of the former cord of attachment that GLADYS had to Lee Carroll. Energetic literacy research showed that this piece of the cord of attachment broke off and inserted into her while she was at the Kryon convention, listening to the first channeling that was done when GLADYS was in the audience.
Cord Items from Kryon/Lee Carroll, that melded person.
[Technical point, to this conoisseur of cord items, this very first cord item confirmed that Lee, the cordee, is now a human completely possessed by an astral entity.]
11. I have dominion over this crowd of people through my excellent new collaborative relationship.
12. I can see each person in the crowd individually.
13. Entities who are part of our project, my helpers, some of them now move through each cord of attachment. While others move through the aura and are able to look in through your eyes. They have access as part of this arrangement.
In other words, each person in the audience has a cord of attachment by now to Kryon/Lee Carroll. So some of the astral entities involved in this group move through these cords of attachment, different astral entities assigned to different cords of attachment. Among these entities, some travel within the person's aura to look in from the outside, seeing through the eyes of each person.
 14. These entities who look into GLADYS eyes from the outside in learn about her deeply personal hopes and fears and needs.
15. Other entities stay put within the cord in a dormant state in preparation for entering into a relationship with you like Lee has with me, Kryon.
Technical point, for other people in the audience, it was probably the same.In other words, possession. Although now gone, with the removal of the cord of attachment.
16. As you become more influenced by our energies, you will realize from inside yourself how much you need us.
Cord items from GLADYS
 17. A small sudden feeling of discomfort, even panic.
 18. Calming herrself.
Here, Blog-Buddies, I would like to pause to share some additional notes from the session, all of this quoted with permission by GLADYS.
During the session, when reading out this Cord Item #17, I asked GLADYS, "Small point, do you happen to remember that tiny little feeling? It would have been subtle, and short."
GLADYS: Yeah.
ROSE: This is how you registered energetically the truth of what was going on.
However, as often happens on Earth, there was misunderstanding, or what I call mislabeling, because you never got the memo that this lovely meld was a problem. You were not informed about the astral helpers or their plan to become more important by taking you over. So you just had the sudden feeling of discomfort, even panic.
19. This [anxiety] is why I need these teachings. (Great example of mislabeling, isn't it, Blog-Buddies? Actually the anxiety was a result of her subconsciously registering what was happening with the entities in her cord of attachment to Kryon/Lee Carroll!)
 20. The teachings will give me the knowledge I need to stay calm and focused in my life.
Note: This is not true, but already GLADYS was being influenced by the entities.
21. Kryon will help me progress spiritually.
A few more ugly detail about this Advanced Energetic Ponzi Scheme
Back when I did the Part One session with GLADYS, where I identified the particular type of spiritual addiction she had, and helped her understand how to overcome it, I called in GLADYS's choice of Divine Being, Babaji, to facilitate a certain type of astral healing of entities.
In the Part Two session, after moving out the main portion of the cord of attachment that GLADYS had to Kyron/Lee Carroll, I had to facilitate another type of astral healing. This was for "garden variety" astral entities stuck on the outside of her aura. This was quite typical for removing a cord of attachment when the cordee has been involved in an Energetic Ponzi Scheme.
However, when removing the prong,  there was a variation that I had not encountered before.
In this variation, which I think of as an Advanced Energetic Ponzi Scheme, there were entities in a kind of dormant state in GLADYS' cord of attachment. When facilitating the healing, these bug-like, dormant entities spilled out into where I was doing the session over the phone, also to where GLADYS was.
And it's a little bit like if you've had a garden, and there could be some insects that lay eggs, and the eggs are just in there resting until they can hatch into the full-blown insects.
But no worries! Professionals at Energy Spirituality have the energetic literacy and healing skill sets to take care of a situation like this.
Still, an ounce of prevention is worth many sessions' worth of cure, don't you think?