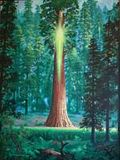 Quick update for all my clients on Oct. 30 — everything is fine. Sessions are occurring on schedule. Phone lines work, so call the regular number, 703-450-9514. Recordings work. If you are having problems due to Hurricane Sandy and need to cancel, no worries. Just let us know, if you can.
And special love goes out to beachwalker Blog-Buddy JEAN, until the evacuation is over… and beyond. Plus the merry band of New Yorkers (from all five boroughs) who are other fast-growing clients. Be well!
Hello, Hurricane Sandy. Hello, one more opportunity to evolve on one's path to Enlightenment!
Common sense and gratitude, both can help if you are dealing with Hurricane Sandy.
Let's consider this a learning situation, under some pressure, for you talented empaths who are in the process of becoming skilled, or more skilled, empaths.
Empath skill, to me, involves the automatic positioning of consciousness. Empath Empowerment(R) techniques make this an automatic way of living, with empath gift(s) turned OFF unless the Skilled Empath aims to do a Skilled Empath Merge for a very brief amount of time.
Storms and potential natural disasters are times to NEVER do a Skilled Empath Merge during your waking hours. Just not practical. Not smart. Not remotely helpful for you or others.
At a time when many folks worry about survival — and unskilled empaths load themselves up with enough STUFF from others to last for the next six months — let's explore a bit of Enlightenment Coaching instead. CONTINUE READING →