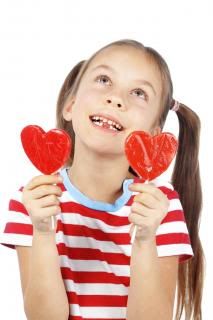 Have you been approached yet to join a Women's Gifting Circle?
Get-rich-quick schemes offer a tempting set of life lessons at Earth School. Since most humans must earn money, the desire can grow strong to game the system. Outsmart the system. Become financially protected or connected so that money will never be a problem again.
How human it is to seek a way out. Including scams that have been cheating some sweet and trusting New Agers.
A historical perspective can help you to understand the appeal of Law of Attraction teachings, made even more implausible in the form of Women's Gifting Circles.
Nevertheless, I felt almost relieved when a client informed me about this kind. Women's Gifting Circles are new to me. But, given my healing activities these days helping clients, like a kind of Ponzi scheme lite.
(Some of you Blog-Buddies may know that recently I have sounded the call about energetic — even Colonizing — Astral-Level Ponzi Schemes. The Colonizing variety includes E.T. entities forming their own sort of cult, including the takeover of a few susceptible humans.)
As for those less obvious kinds of energetic Ponzi scheme, we have featured plenty of articles about them here recently. Beware the energetic kind, astral-level Ponzi schemes. The social kind? They can be far more widespread and differently dangerous.
What explains the special appeal of Women's Gifting Circles?
In Women's Gifting Circles, the appeal could result from three factors that impact so many women today:
Law of Attraction teachings. And, when they don't work, the desire for something more intensely Law of Attraction-ish, what could be called "Post-LOA."
And a loneliness epidemic, with so many people socially isolated in our age of texting without talking; Facebook friending substituting for one-on-one, real live friends.
I was invited by Blog-Buddy GLADYS to write about Women's Gifting Circles. Made sense to me. Could be a great opportunity to protect some of you readers, and help you to talk with your friends.
All of us want to be special. Who wouldn't like to be exempted from the toil that others must do? (Admittedly I have never wished, personally, for such an exemption. I never plan to retire, not so long as I can do my work well. I love my work. I love my play and I also love my work!)
How do you feel about that "Cast out of Eden, must work for a living" fate of humanity, Blog-Buddies?

Do you mind earning money? Does it seem unfair to you that you are invited to play and work by the same rules as other mortals who weren't born mega-rich?
For those who do crave money, now!, it is especially smart to become a wise consumer.
Evidently desperation can clog the nose
At least susceptible noses can clog long enough to prevent using the sniff test to discern honesty.
How much sense does it make, in objective reality, to join a club where you give another woman a large amount of money, $5,000 perhaps, in the hope that this will energetically bring you great success, or help you to become spiritually more able to attract your good.
Here is a sampling of what you can find online about this "gifting" craze for trying to find friends while getting amazingly wealthy, profiting from membership in a group that seems to be oh-so-special.
Like any Ponzi scheme, Women's Gifting Circles are illegal in the U.S. Last August, two Connecticut women were sentenced to 54 months in prison for participating in Women's Gifting circles . You can find many more examples online. (Not exactly recommended reading for a Women's Gifting Circle.)
Seeking an alchemical change
Alchemists of yore aimed to transmute inexpensive metals into gold. Have today's Women's Gifting Circles found a way to create an alchemical change in women's auric fields?
Apparently so, according to a supposedly balanced — but clearly pro-gifting circle– article by Alexis Neely:
"The giving of the gift begins an alchemical process that cannot be activated without the giving. It begins as soon as a woman commits to join and then sets out to find the money to gift. She explores resources she hasn't been willing or able to tap into previously.

"As soon as she does, a portal opens that up until then was invisible to her. (note: this exact same portal opens when a women invests in herself via an investment in her own business creations that are focused on giving her gifts in the world.)"
Using a food analogy to explain the economics of Women's Gifting Circles
What if your attitude is "Sounds awfully good to me"? You might wish to view the "Slideshare" created by Amber Bieg, a Californian analyst of Women's Gifting Circles.
Or check out the newspaper article from California which bears this ominous headline, "Are gifting circles sending the New Age community into a downward spiral?" One of the headings in the articles reads:
"Many circle members may find their conference call from abundance has been billed as 'collect.'"
The noive!
Where do you direct your dreams? Be smart.
An article from the Oregonian, discussing this type of pyramid scheme, is just so sad. The lead begins, "A half-dozen naturopaths came together within the past few years for what they considered an empowerment movement that supported fellow female entrepreneurs and the local economy."
Naturopaths — among the sweetest people in the world are naturopaths I have known. They care so deeply about helping people. No naturopath I have known has made money hand over fist. They do this work because they believe in it. Scamming naturopaths is like hoodwinking nuns. Yes, very sad.
New Age consumer smarts can help
If you don't yet know how a Ponzi scheme works, educate yourself. Women's Gifting Circles do not call themselves Ponzi schemes or pyramid schemes or illegal schemes. But they are.
Sure, you can read auras for chakra databanks like verbal integrity, power integrity, financial integrity.
But energetic literacy is never a smart substitute for noticing objective reality. Use common sense first.
Deeper perception can be a brilliant supplement to fine-tuning your surface perceptions about objective reality. Let's use it that way.